Ato
Boss Rush Mode and Optimization - 1.06 Patch Notes
---
New Mode: Boss Rush

A new update has just dropped and along with it comes an exciting new mode: Boss Rush! This mode allows you to experience raw action as you fight through the bosses* back-to-back.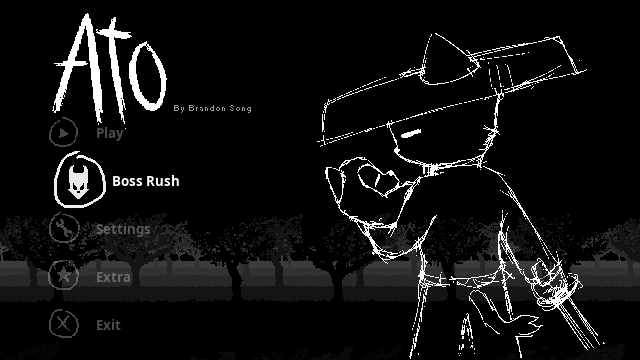 Unlock condition: Achieve 100% completion and beat the game on any save file.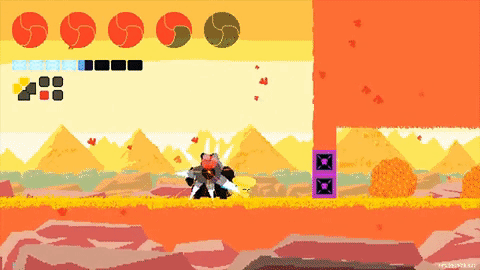 In this mode, all of your abilities will be available from the start. You can choose any difficulty. You will start with max health, but you'll have to be careful because your health does not restore between fights! Challenge yourself to clear them all as quickly and with as few deaths as possible.
*All bosses and arenas are included in this mode, with the exception of the following:

3 joke fights against Vagrant. (The final fight against him is included.)
Child - This is more of a platforming challenge than an actual "fight." It didn't fit in with the frantic combat focus of Boss Rush, so it was left out.
Optimizations, Bug Fixes, etc.
In addition to the new mode, this update includes a ton of bug fixes and optimizations. This should result in a smoother performance, especially for players with weaker PCs.
New graphics settings have been added in the menu to reduce graphical effects and improve performance even further. It's recommended to play on full settings if your computer can handle it, but if it is struggling feel free to turn down the particles, water quality, and/or lighting as needed.
Also, an issue that prevented the grass setting from working correctly when auto-optimize was turned off has been fixed.
Enjoy!
Files
Ato 1.0.6.11 (Windows)
232 MB
May 18, 2021